RESEARCHERS URGE JOURNALISTS TO EXAMINE WHO GETS QUOTED IN NEWS STORIES
By ABBY PLENER
Staff reporter
Speakers on the panel "Invisible judgments: Source diversity and local journalism" explored steps newsrooms can take to expand on commonly covered perspectives. Watch the full session here.
While the value of different sources can be subjective, newsrooms have a responsibility to interrogate their choices surrounding which voices get the most coverage, researchers agreed at a recent conference on local news.  
Asmaa Malik, assistant professor at the Ryerson School of Journalism, emphasized that in a fast-paced newsroom, reporters rarely have time to question the value judgements they make. Yet, "research shows that news favours powerful people," who get quoted more often and are featured more prominently in stories.
When the same voices continue to be amplified over and over, readers lose the opportunity to hear from more diverse sources.
"These are the essential stories. The people who journalists talk to are the people represented in stories," said Malik.
Malik was joined by panelists Catherine Wallace, the 2016-2017 Atkinson Fellow in Public Policy, and Tyler Nagel of the Southern Alberta Institute of Technology, as a part of a two-day conference on the future of local news. On a panel about how journalists retrieve information and who they interview, the researchers encouraged reporters to think critically about sourcing.

When journalists decide who they interview for stories, they're sending a message to readers about what kind of information is authoritative. Malik asked the audience to consider, "From whose points of view are stories told and whose perspectives get the most prominence?"
Along with her Ryerson journalism colleague, associate professor  Gavin Adamson, as well as experts in computer science, Malik is developing the Journalism Representation Index, or JeRI app. The software will use artificial intelligence to analyze stories in real time, identifying and categorizing sources with labels such as "authority figure", "expert" or "citizen". The story's "JeRI score" will help readers see which voices the author gives more space to.
For its pilot run, JeRI is focusing on stories about police carding in Toronto.
Malik says carding stories provide a chance to explore how journalists interact with police sources, which are becoming increasingly corporatized.
Journalists used to be able to access all police radio communication using scanners. But since the Toronto Police have moved to encrypted communications, only select information is shared on social media. Plus, when newsrooms are under-resourced, journalists are more likely to pick up language from press releases, or rely on news conferences to  access police information, without the time to do further reporting. For example, when Staff Insp. Mike Earl described a group of bank robbers as "pathetic parasites" at a news conference, that phrase was used repeatedly  by Toronto media.
Once the pilot project is complete, Malik says she hopes the model can be replicated to look at additional matters of public interest, such as climate change.
Looking to other regions of Canada, Nagel says that local northern media outlets highlight voices that are often missing from southern news coverage. As a journalism professor at the Southern Alberta Institute of Technology, Nagel recently did a case study on how mainstream southern media and local northern outlets reported on the same story. With his research partner Alycia Mutual from the University of Northern British Columbia, Nagel examined the coverage of the Crystal Serenity cruise ship, which made its way through the Canadian arctic in the summer of 2016, bringing a massive influx of tourists to remote communities.
The regional differences in sourcing are revealing, said Nagel. Major market media in the south did a poorer job of including northern voices as interview subjects. It was northern media that illustrated the concerns of local residents affected by the Serenity cruise.
"Northern media did a way better job in getting citizens that would not normally have a voice," said Nagel. "One of the strongest cases for local journalism is that engagement with the community."
Nagel says that when outlets report on issues in a different region, their lack of connection to the community leads them to rely on expert academic sources instead of local residents. And, because more news organizations are located in southern Canada, northern voices are more vulnerable to being overlooked.
As he put it, if northern newsrooms were to shut down, that region would be incredibly isolated from Canadian media's infrastructure.
For Wallace, news industry economics were top of mind when she began her tenure as the Atkinson Fellow in Public Policy. She says with newsroom cutbacks, "we need to think of where communities are getting their civic information," and whether there are reliable sources outside of the newsroom.
Her research focuses on exploring partnerships between journalists, universities, and citizen groups, "so it's not just the news industry as the gatekeeper [of] the public agenda." Wallace says that while journalists often interview academics, they may be guilty of cherry-picking information that makes for better headlines.
Echoing the mantra, "if it bleeds it leads," she says that throughout her fellowship, professors have complained that they don't get quoted when they have positive points to report.
"We all love bad news and reporting on things being broken," said Wallace.
Journalists tend to portray civic issues in binary terms, like good vs. evil, says Wallace, but by showcasing citizen voices, journalists can start to disrupt that predictable narrative.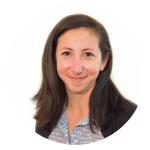 Abby Plener
@AJPlener

Abby Plener is a master's candidate at the Ryerson School of Journalism. Her work has been featured on CBC Radio along with bylines in NOW, Spacing, Shameless and the Ryerson Review of Journalism.