LISTENING TO COMMUNITY MEMBERS ESSENTIAL, SAY INDIGENOUS JOURNALISTS SHARING INDUSTRY EXPERIENCES AT LOCAL NEWS CONFERENCE
By ABBY PLENER
Staff reporter
Speakers on the panel "Reporting on Indigenous communities in Canada: Local people, local places, local issues" shared some best practices for covering Indigenous stories. Watch the full session here.
While working in community news, Wawmeesh Hamilton heard a story from a reporter at a rival paper that he found concerning.
The journalist told him that their publisher said that First Nations stories did not warrant enough interest to earn a spot on the front page.
Hamilton recalls being offended as a child by a front page story featuring a non-Indigenous woman dressed as Pocahontas, holding a wine bottle.
"That ignorance I saw [as a kid] had now morphed and taken the form of a suit –  a decision-making suit," Hamilton said.
Since then, Hamilton has moved on to reporting for Discourse Media, where he produced a series on press freedom issues within First Nations communities. He was joined by Maureen Googoo and Lenny Carpenter on a panel where they shared their personal experiences reporting on Indigenous communities at  a conference on the future of local news hosted by the Ryerson School of Journalism.
Throughout his career, Hamilton has welcomed opportunities to cover a wide range of topics, giving him a breadth of knowledge he feels has strengthened his reporting in Indigenous communities.
He said that while many editors are supportive, there have been some who overlook Indigenous stories.
"My Indigeneity may afford certain access to these communities, but once I'm through that door, I'm journalist," he said.
In 2015, he was awarded the Canadian Journalism Foundation Aboriginal fellowship for a project on how Indigenous sex offenders are reintegrated into their communities.
Maureen Googoo echoed similar concerns about regional chief meetings in Atlantic Canada. Though some are open to the public, this access is often at the chiefs' discretion. Likewise, Googoo can access band council meeting minutes from her own band but not for other band councils. These minutes can be requested through freedom of information requests, but because the FOI process is so complicated, she often relies on her own sources to fill in the gaps.
Her 30-year career has afforded her a wealth of contacts to draw upon. She started with a summer reporting gig at Micmac News in Nova Scotia, which stopped publishing in 1991 due to funding cuts. Since then, there was no independent Indigenous news source for Atlantic Canada until Googoo launched Kukuwes.com in 2015. The site's name is a derivation of her last name using its Mi'kmaq spelling.
She runs the site herself, with the help of her husband, and support from a crowdfunding campaign and advertising.
Googoo, who has a master's degree in journalism from Columbia University, says what separates Kukuwes from other outlets is that her work is targeted specifically to an Indigenous audience, while others are focused are wider readership. She notes that when Micmac News was operating, the paper aimed to challenge Indigenous leaders on key issues.) But since the newspaper closed, there hasn't been an outlet consistently demanding access to Indigenous organizations and band councils.
"I think Indigenous people in the region deserve that kind of reporting," she said.
Last fall, Googoo covered a fraud trial where the former director of finance for the Sipekne'katik Band was sentenced to two years in prison. The time-consuming court procedure demanded her full attention. Since she doesn't have the budget to hire other reporters, there was no opportunity to pursue other stories during that time. Despite her limited resources, she's determined to keep going. "I consider Kukuwes my baby," she told attendees.
Googoo emphasized that Indigenous youth need to be encouraged more to pursue journalism, a point echoed by fellow panelist Lenny Carpenter.
At Journalists for Human Rights (JHR), Carpenter manages the Indigenous Reporters Program which aims to both strengthen opportunities for Indigenous journalists in Canada and educate non-Indigenous journalists on best practices. His portfolio includes a training program which has reached over 400 Indigenous community members in Northern Ontario since its launch in 2013. Recently, he was consulted by the Toronto Star ahead of their decision to capitalize "Indigenous" and "Black" in news stories, and he is currently working with Canadian Press to update the "Aboriginal" section of its stylebook. Before working with JHR, he worked as a reporter and editor at Wawatay News.
Since 2015, JHR has conducted over 30 workshops in newsrooms across Canada including The Globe and Mail, The National Post, VICE Canada, and The Toronto Star. The organization also facilitates similar workshops at journalism schools.
Carpenter told the crowd at Ryerson that graduation season is his favourite time of year, because it's a chance to showcase positive stories of Indigenous youth. Too often, he says, the media portrays Indigenous community members through negative stereotypes. He enjoys writing stories about Indigenous musicians or athletes that "show the humanity" of these communities.
The panel concluded with an audience question about "the appropriation prize" controversy. The panelists emphasized that education on Indigenous topics and listening to community members are paramount.
When asked what advice he had for non-Indigenous reporters covering Indigenous stories, Hamilton offered a simple mantra: "Show up, do what you say you're going do, and collaborate."
Correction: An earlier version of this story indicated that the publisher at Wawmeesh Hamilton's place of employment told him First Nations stories did not generate enough interest to warrant a spot on the front page. It was in fact a publisher from a rival newspaper who said that, as reported to Hamilton by a journalist from that outlet. We regret the error.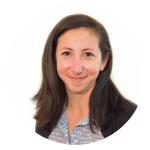 Abby Plener
@AJPlener

Abby Plener is a master's candidate at the Ryerson School of Journalism. Her work has been featured on CBC Radio along with bylines in NOW, Spacing, Shameless and the Ryerson Review of Journalism.